---------------------------------------
Welcome to the official website for
Mistress Alexandra,
the Sadist.
Professional Dominatrix
Lifestyle Dominant
slave Trainer
Fetishist
Kinkster
Fetish Video Star
All Around Professional Perv
I AM YOUR FETISH.
After you drool over the fine imagery on this site,
and have regained clarity, read the information
I have written IN ITS ENTIRETY before making contact.
NOTE: This website is undergoing an overhaul as you read.

---------------------------------------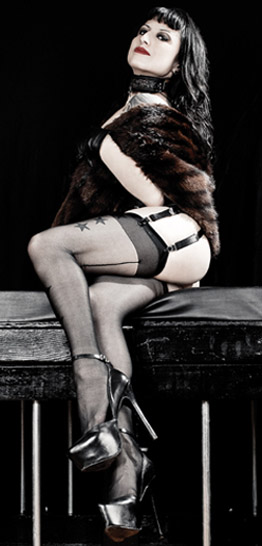 (My most recent photo, taken in late March 2014)
---------------------------
BOOK A SESSION:
Iamyourfetish@gmail.com
or phone 312-203-4535
---------------------------
Stuntmen needed
for My FemDom videos:
To qualify to be in videos with Me and guest Dominas, email your request for consideration:
Iamyourfetish@gmail.com
Clips4Sale.com/50845
---------------------------



---------------------------
Follow Me on Twitter:


---------------------------
NiteFlirt 1-800-TO-FLIRT
EXT #02-50-263-9
---------------------------