Welcome to the official website of
Dominatrix Alexandra Sadista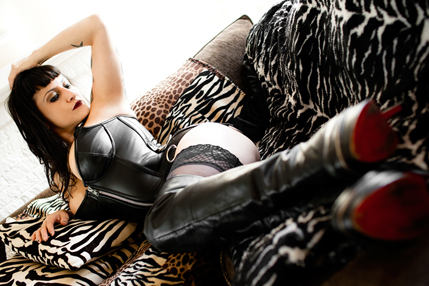 (Photo taken by ChiTownFoto late November 2014)
Alexandra Sadista is a Chicago based Professional Dominatrix,
Lifestyle Goddess and slave Trainer,
Fetishist and Kinkster,
Fetish Video Star,
and All Around Professional Perv.
I AM YOUR FETISH.
Read the information provided on this website
before politely and respectfully inquiring about a session with Ms Sadista.
All levels of interest and experience are welcome.