Booking in Houston: November 5-7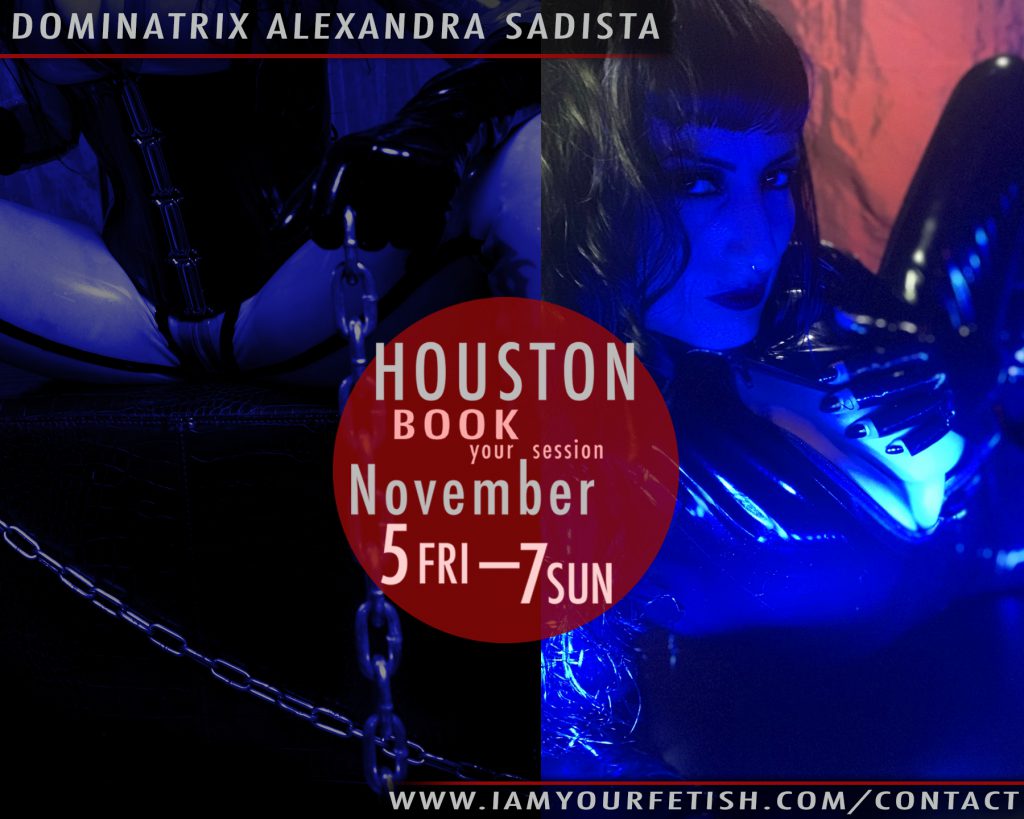 I am available beginning Friday late afternoon until Sunday early evening. Sessions will be conducted at The Vault in East Downtown. I particularly enjoy playing in this very well-equipped BDSM playground belonging to Domina Shannon, as Our sadistic tendencies are comparable and Her selection of implements and devices are of the highest standards. Nevertheless, several of My personal favorite toys will travel with Me, as well as the impressive and dangerously sexy attire I wear during My sessions.
Request an appointment by completing My application form. Include your vaccination status. After the booking process is complete and the deposit has been received, you will be given a set of instructions so you may prepare yourself for Me. I find a male who I've instructed to remain chaste, with eagerness and anticipation building by the hour, is more suitably prepared and focused than a male left to his own devices.