Chicago ClubFEM Meet and Greet / Mid-Winter's Tails Play party!
Chicago ClubFEM Meet and Greet
2014 marks our 10 year anniversary as a group, one of the first in the nation. To increase awareness of our dynamic and help facilitate introductions, we will be adding a bi-monthly meet-n-greet to our calendar. The first of 2014 will occur on January 18th from 4pm to 7pm.
This is a casual gathering so people are welcome to drift in and out, but we will be closing entry at 630pm for ending at 7pm to get ready for evening's play party. 7pm will require all to leave and enjoy rest of their evening or return and join us for that evening's play party. Males may stay dressed for this gathering. This is not a play party. Conversation and socialization will be the focus. If light play occurs between parties, that is fine. Some meet-n-greets may contain lectures, demos or discussions. For both novices and experienced, this is a good opportunity to meet others interested in exploring female dominance.
Light refreshments will be provided. Please feel free to bring something to share.
Please send your RVSP to chicagomistress@gmail.com
RSVPS will be sent out the day prior to munch. Emails sent after noon day of event will not be answered.
DO NOT call Mistress Simone's business phone nor message her here for information or RSVP. Send all correspondence to the above email address. Thank you.
+++++++++++++++++++++++++++++++++++++++++++++++++++++++++++++++++++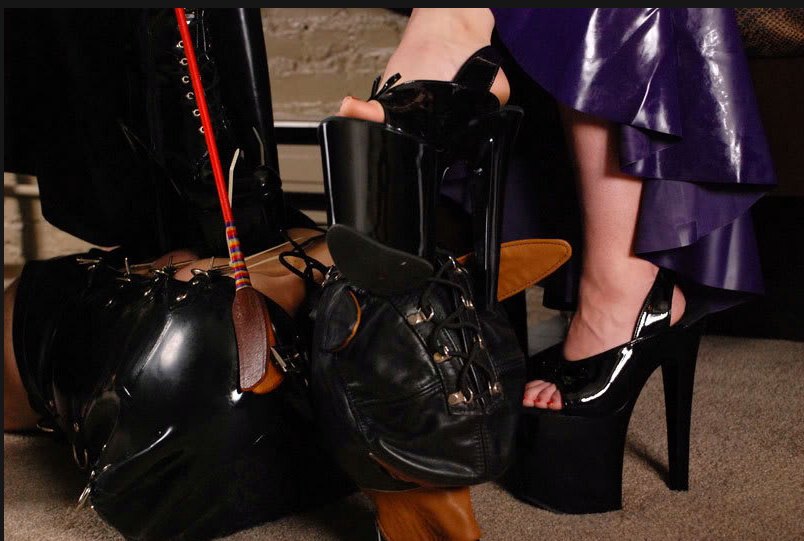 +++++++++++++++++++++++++++++++++++++++++++++++++++++++++++++++++++
Mid-Winter's Tails Play party!
Tired of the cold? Snow? Ice?
Come heat things up at The Studio's all -inclusive, pansexual play party on Saturday, January 18th, from 9PM-2AM. If you are itching to play, now is the perfect time. Bring those toy bags and beat some ass.

Light nibbles and beverages will be provided. As with all the Studio functions, no alcohol or drugs will be tolerated. Please be respectful of the space and clean up after yourselves. Normal Dungeon Etiquette should be followed.

You must RSVP to chicagomistress@gmail.com
Do not call any of the Studio ladies on their business phones. All who RSVP will be sent party details the day PRIOR to the party. Any RSVPS sent after NOON the day of party will not be answered so please make sure you get yours in on time.

We hope you will join us in putting some good energy into the Studio for the coming year.