In Dallas, Texas – Friday, Jan 31st through Tuesday, Feb 4th
I am Mistress Alexandra la Sadista, a Chicago-based Dominatrix. Stern, demanding, and deviously perverted.
I am traveling with Mistress Simone of Chicago to Dallas, Texas for the True Desires event hosted by Maitresse Renee. Sessions are being scheduled for Saturday, February 1st through Tuesday February 4th in Her massive 7K square foot Dungeon.
Scenes involving bondage, mummification, sensory deprivation, needle play, corporal punishment/discipline, CBT/NT, select types of worship (E.G. foot, boot), and many more are an option. Players of all experience levels are welcome, but must follow proper booking procedures (instructions below). Refer to My website (www.IamyourFetish.com) for the complete list of My preferred activities before making contact. Compatibility is a must!
For those wishing to indulge even further, you may inquire about Double or Triple-Domme session.
Inquiries can be sent to IamyourFetish@gmail.com. Mention "Dallas" in the subject line, and in your email include your interests, level of experience, hard limits, and any other pertinent details, such as current medical conditions. My time is limited, and I understand yours might be as well. Ample advance notice is preferred. A small deposit is required, otherwise our time will not be reserved in My book.
In the case you would like to make contact via Interweb, you may choose to do so using one of the following methods:
Email: IamyourFetish@gmail.com
Gchat: Alexandra Sadista
Tweet: MsAlexandraS
Amazon: Or simply send a token of your admiration
Once again, Texas, I will be penetrating you very soon.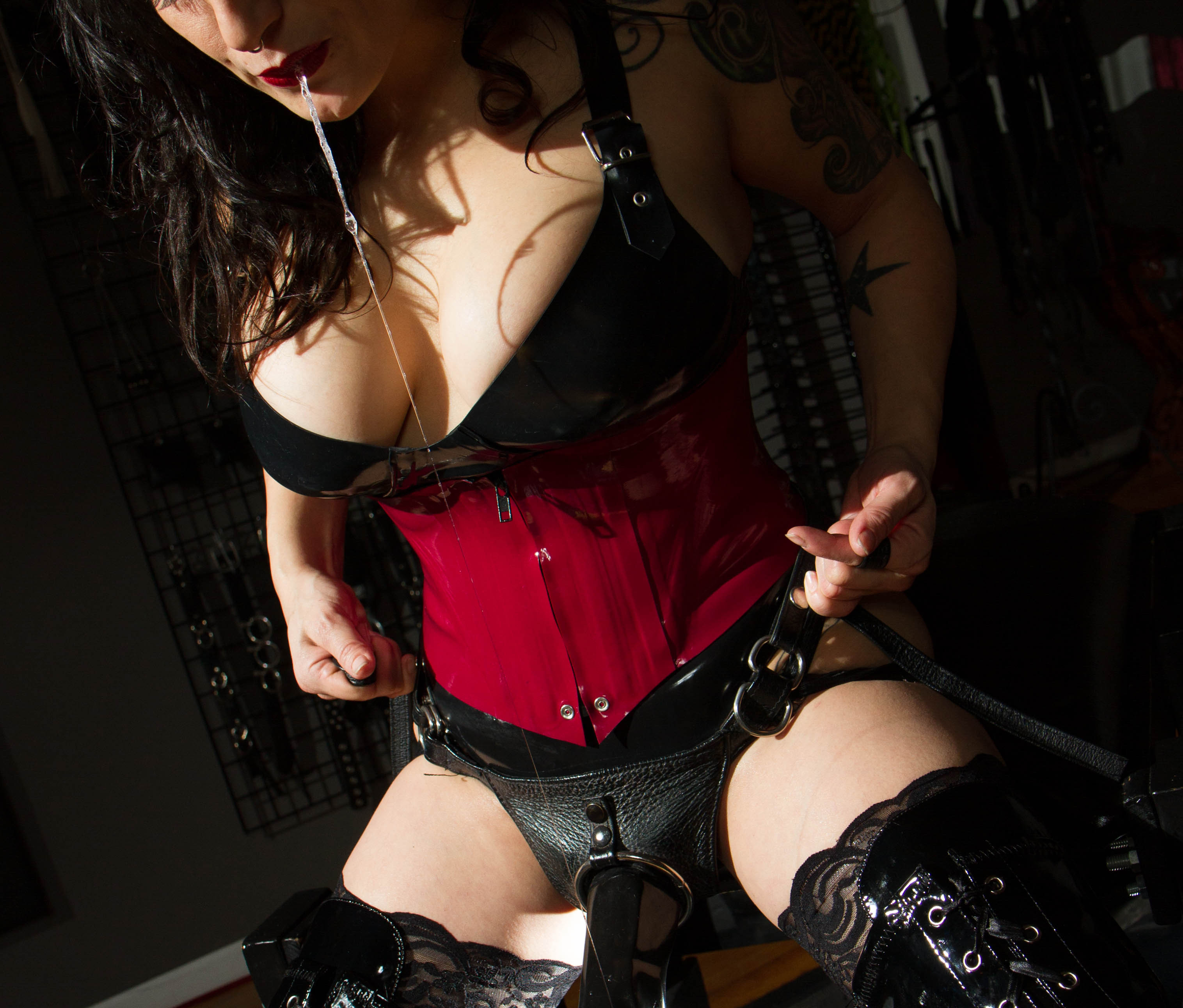 ~Mistress Alexandra la Sadista