Foot Fetishists!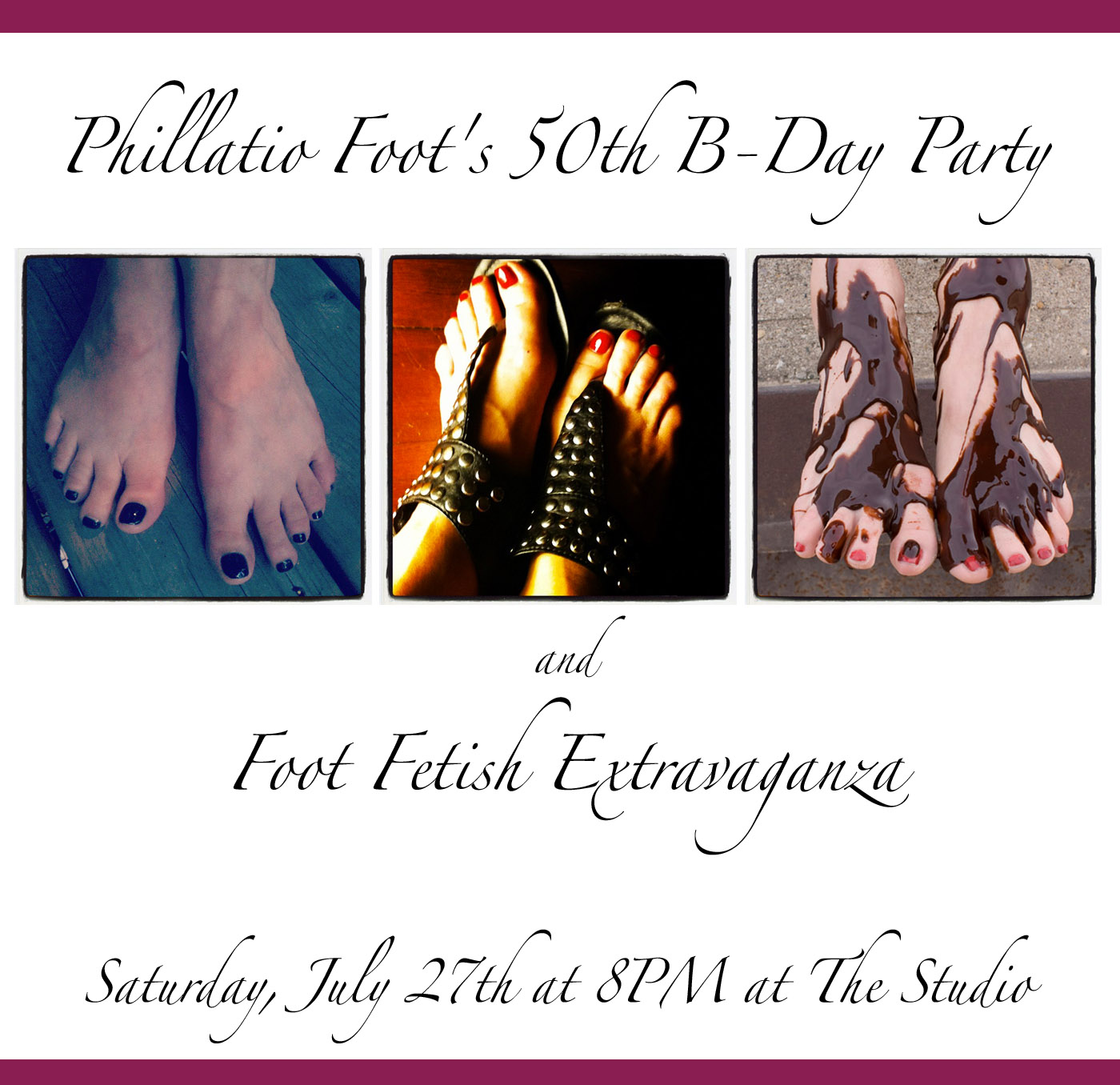 On Saturday, July 27th, the Studio welcomes:
Phillatio Foot's 50th B-Day Party and Foot Fetish Extravaganza!!!
Hosted By: Phil-latio-Foot, Mistress Alexandra & 30 of Chicago's hottest feet hostesses.
~Message from Phil-latio-Foot~
Hello Footsluts!
This long-running party has a great atmosphere, music, and the hottest feet in Chicago. I will expect that gentlemen act and dress like gentlemen (you don't have dress fetish at my parties just business casual or nice evening attire) and email me to RSVP for further instructions (bday gift , donation, address). Drinks and snacks will be provided plus 20-30 of the hottest Foot-Dommes and models in the Midwest will be there to trample, tickle, stomp, kick, and make you massage, kiss, lick, sniff, and suck on their toes. If you are interested in attending please e-mail me at phillatiofoot@yahoo.com.
Don't be fooled by other parties, there is only the best running the
last 15 years!!!
---
The Party begins at 8PM and goes until midnight.
This Party will have a Leo theme, we welcome all those celebrating Leo birthdays!
Enjoy an evening with the Sexiest feet in Chicago.
Location: Upon RSVP! Email: phillatiofoot@yahoo.com