Halloween Foot Fetish Party 10/15
CHI: The Halloween Foot Fetish Party is next SAT, don't forget to RSVP!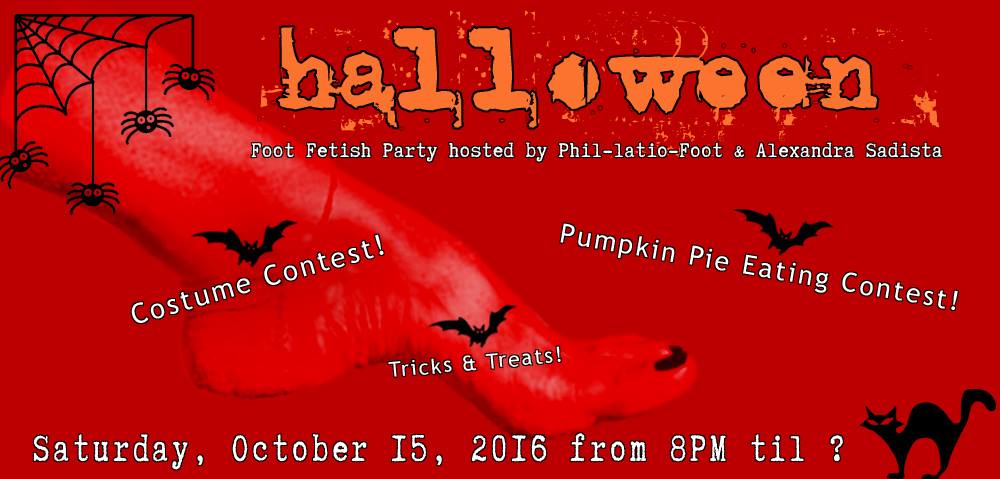 Join us for our annual Halloween Foot Fetish Party on Saturday, October 15th!
Your hosts, Goddess Alexandra Sadista and the infamous Phil-Latio-Foot, along with the lovely Ladies in attendance! We will be having a pumpkin eating contest. That is right, you will be racing to eat pumpkin pie off the foot of your partner! Prizes will be awarded. Drinks and snacks will be provided. Costumes are optional, but it IS a Halloween Party!
Get ready for some foot worship, foot pampering, trampling, foot fetish fun!
Our special guests are LA's Snow Mercy (pictured), as well as Sky Terrapin (also from LA)!
Location and instructions given upon RSVP: Iamyourfetish@gmail.com