Houston Travel Booked August 5-7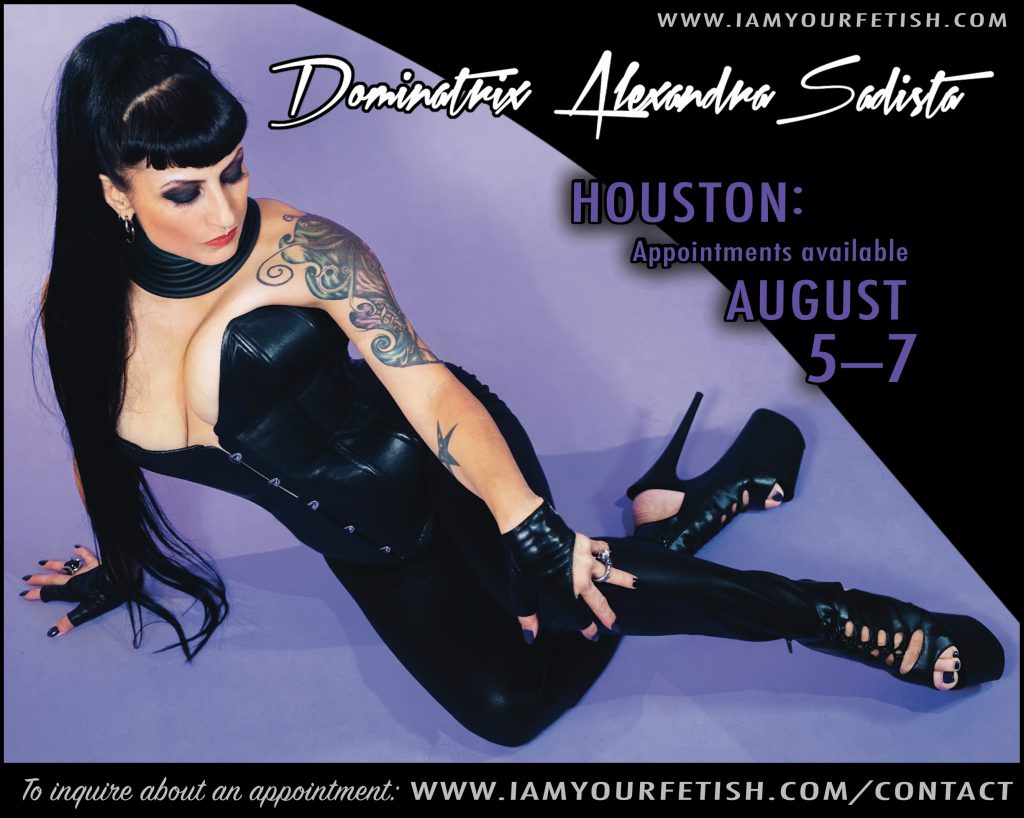 I am returning to Texas during one of the hottest months out of the year. Am I crazy? No, but I do like to sweat, and I do produce an amazing aroma when perspire. Scent fetishists, that token of insight is just for you.
For everyone else…
I am excited to return and conduct My sessions in the very well equipped Vault belonging to Domina Shannon. Many varieties of bondage (immobilization, suspension, predicament, introduction for the curious), challenging scenarios, heavy sensory play, estim, sadism, rubber encasement… trust Me when I say these are all things I enjoy quite thoroughly and have focused on for most of the latter part of My 15 year career. I also offer FTT, foot worship, and any of the lighter activities I mention on this website. I am a sadist, but your pain is not a requirement.
Usually all My time is booked prior to My arrival, so it is in your best interest to fill out My form sooner than later to allow time for My booking process.
Looking forward to getting hot and sweaty with you, Texas!
~DAS