New Clip – Forced Electro Torture
A new clip has been added to My C4S store #50845. In this video you will see My helpless pet forced to endure electrical torture with a selection of E-Stim devices. Wrapped in layers of plastic wrap and duct tape, photodog can do nothing but squirm and whimper while latex-clad Alexandra has Her way with him.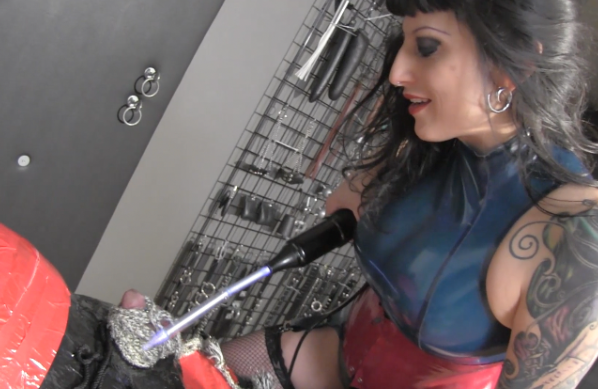 In other news, My sharps collection was just restocked, and I am looking forward to creating some art! This is an opportune moment to also mention My new fascination for drawing blood. I was trained by a licensed phlebotomist and have practiced a fair amount over the last couple of weeks. I am very lucky to have friends that like needle play! That said, hopeful victims and medical fetishists are urged to inquire, while My supply of syringes is plentiful.
Bloody cuts and kisses,
Alexandra the Sadist