New Orleans beckons!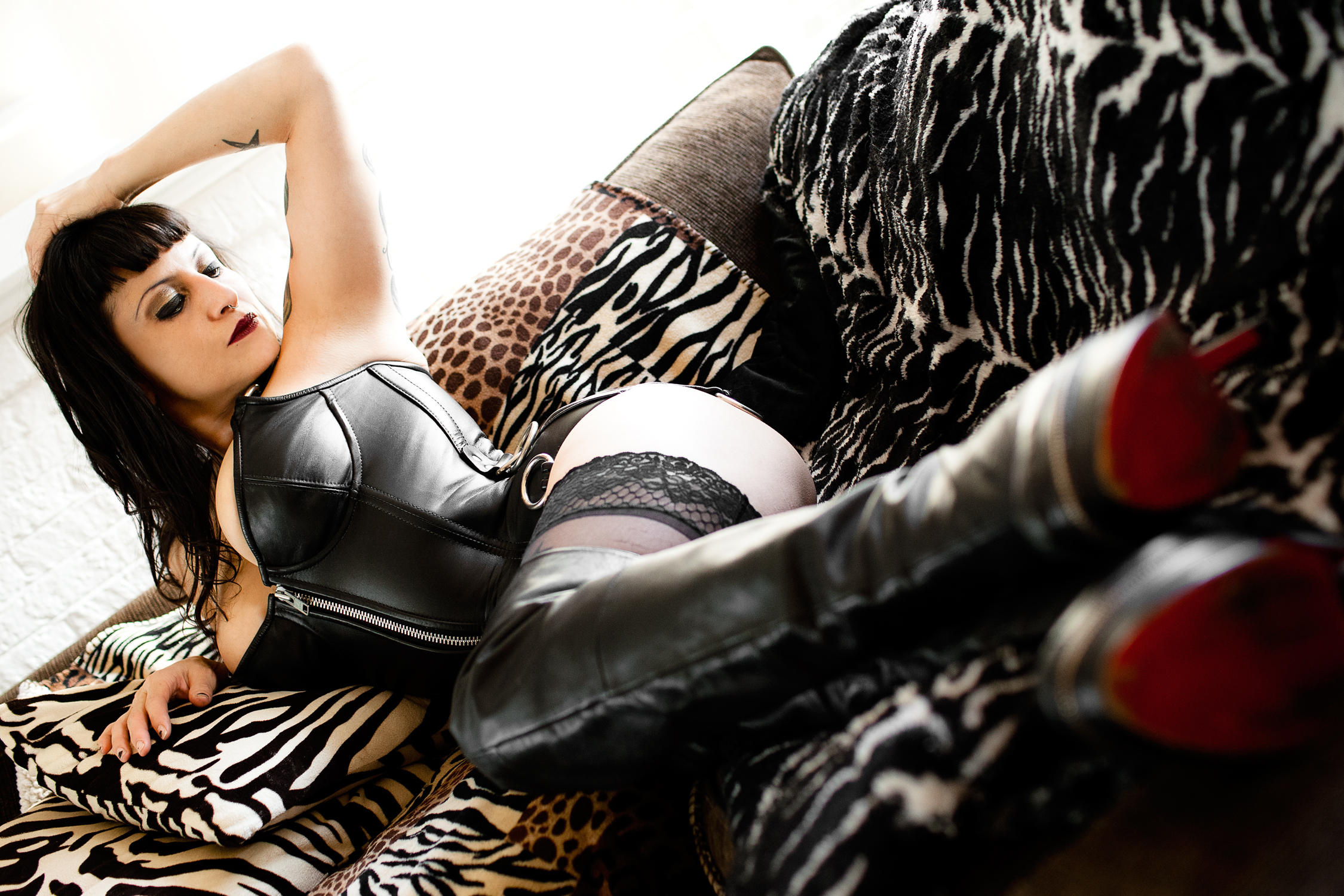 Hello, My dears. I hope you are all starting off your new year on the right foot, or for some, under My beautiful, leather boot. I have kicked ass so far this year, and plan on continuing full steam ahead. It started off well with fun sessions that were right up My alley (heavy medical, torturous tease and denial, enemas and showers!), a tickle torture video shoot, and of course My annual fast. Currently I am planning travel for one, possibly two, trips to New Orleans in February and/or March to escape this god-awful Mid-West climate.
During this trip I will be accepting sessions for the very first time in the Big Easy. Mistress Genevieve's dungeon in the Bywater area, which is located two miles away from the French Quarter, is where My sessions will be conducted. It's funny to think that Her dungeon in Houston was the first I EVER stepped foot in when I was only 19 years old. My travel dates will be announced soon.
My Clips4Sale store will grow as new videos are currently being edited. The newest video in the store is "No Mercy for Mr Toughguy", at 25 minutes in length, which means 25 minutes of smoking hot Alexandra in neck to toe, skintight latex abusing a wimpy slave until he almost passes out. I decided to not split it up into two parts as I felt the flow of the scene should not be interrupted. Purchase it now: www.Clips4Sale.com/50845
I am currently seeking a submissive boy to serve in a very specific manner in Chicago. I will be posting My requirements shortly. It is not for a live-in slave, nor a house slave, nor one that is in need of enduring My training process. More on that in the next couple of days.
Lastly, I am on day #7 of My seventh annual cleansing fast, which includes a salt water flush every morning. One day, I will have a human toilet on the receiving end of that flush.
More soon.
~Alexandra the Sadist
* For session inquiries in New Orleans, email Me at Iamyourfetish@gmail.com. Dates are flexible, and two trips will be planned for February and also in the second week of March. Review My website before making contact: www.IamyourFetish.com. Sessions with Me, and double Domme sessions with Mistress Genevieve will be offered.