Returning to Atlanta March 15—19
We are two of Chicago's notorious sadists. We relish in taking our submissive and/or fetishist charges on intense and fulfilling journeys. Both of us take our craft very seriously and seek knowledge on the SM arts wherever we can find it. Having honed our crafts in a multitude of key areas, we have become guides, teachers, mothers to some, and the most delicious dream to all those we encounter.
An experience with Domina Natalya Sadici or Mistress Alexandra Sadista is unforgettable, however, now you have the opportunity to serve us together with Goddess Cheyenne in Atlanta! Solo, double, and even triple sessions are available. Make sure you follow all our instructions for both contact and booking to reserve your time with us. We can be contacted by email or by phone. Phone hours are 10am until 10pm. Be prepared to discuss your interests, limits, any health issues or medications you're on, and when you can session.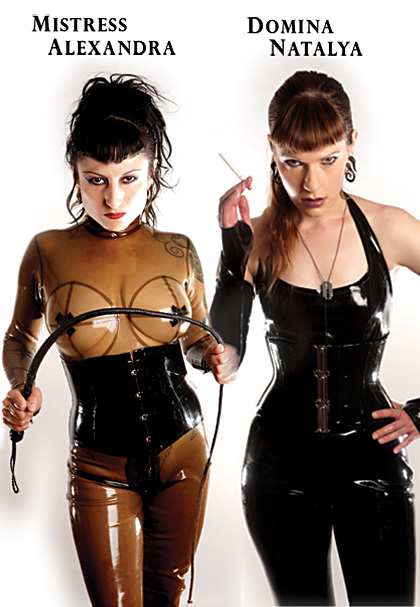 We share the following interests:
Bondage
Corporal punishment
CBT-including ball busting and NT
Foot, boot, and high heel worship
We will be taking appointments in Atlanta the afternoon of March 15th through the afternoon of the 19th. Double and triple Domme sessions are available with Goddess Cheyenne in Her Opulent Dungeon.
Inquiries may be sent to Iamyourfetish@gmail.com or you may phone 312-203-4535
~Mistress Alexandra
Tags: high heel worship, mistress alexandra, natalya sadici, travel, vacation