Sadista in Houston 12/10-13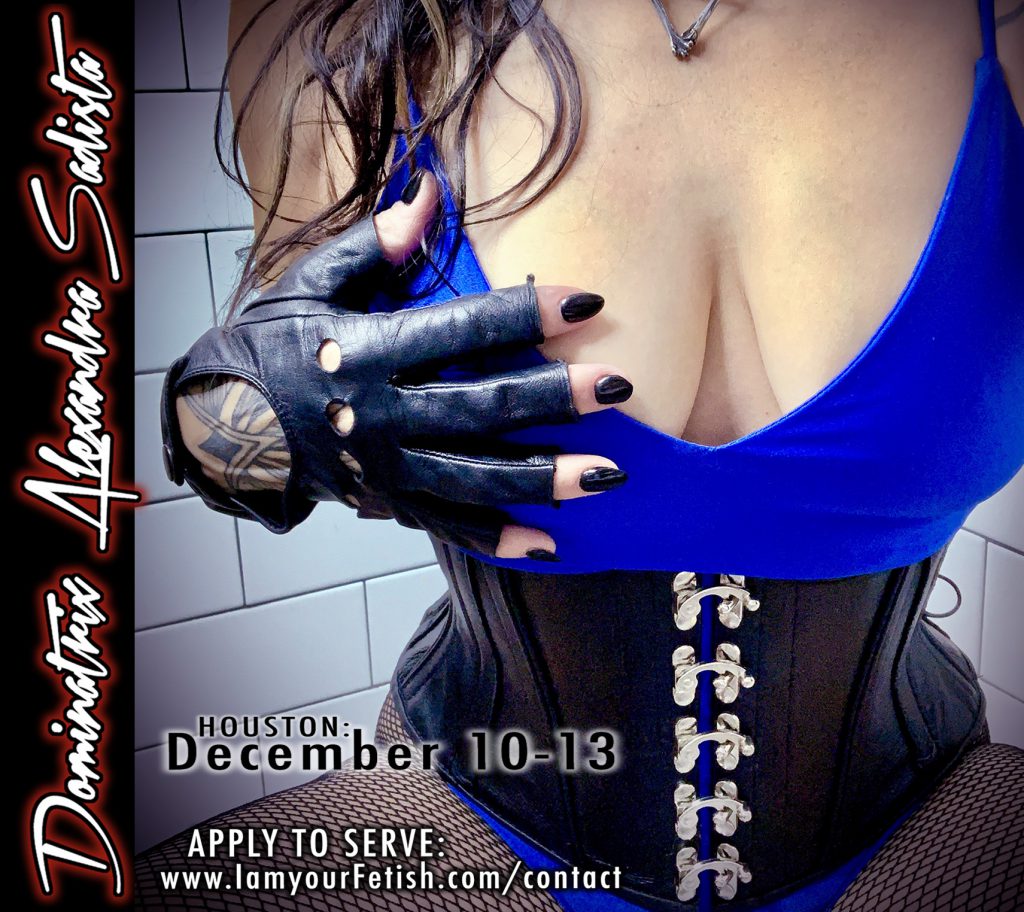 Loyalty, respectful devotion, and the open minds of the ones that serve Me will keep Me returning to your city. Thank you, Detroit boys. It was a wonderful four days filled with a very wide range of play and kinky activities. Special thank you to My slave ss for your helpful service, and your suffering, this past weekend and throughout the years.
Houston, you're next! Limited availability on Saturday, Dec. 10th through the morning of Tuesday, December 13th
TO BOOK: www.IamyourFetish.com/contact
What is your preferred flavor/s of BDSM? Simple or very elaborate bondage? Immobilization? Sensory deprivation and overload, with E-Stim, perhaps while wearing a leather or latex hood? Perhaps you enjoy a little breath play as well. Or – if you are a medical fetishist as I am, you may enjoy being emptied with My catheter or with an enema, then stretched beyond your limits in order to please Me. Piercings, cuttings, suturing, stapling are high on the list as well. So much more. See for yourself on this website.
Sessions will take place in a very well equipped private Studio just east of Downtown. It is the Dungeon I play in every time I visit Houston, so I know it quite well. Regardless, I always bring My favorite tools and implements for the scenes I will be partaking in. For this reason, it is best to inquire and book in advance. Do so before I am no longer available. Parking and shower facility available.
Oh – and, I know it will be sexy and hot inside the Dungeon, but let's see to it that it warms up outside as well! See you soon, Texas.
~DAS