As soon as he walked in, he was Mine. There was no time for small talk, the negotiations were made, and we were ready to get down to business.
I greeted him in a classy satin dress and boots that peered out from under the hem of the skirt. I know his taste in clothing, and detected silent questioning on his part about My conservative attire. In this dress, I proceeded to bind him to a black metal chair perfect for interrogation/seduction scenes. his arms were connected to his ankles, layers of wrap covering the layers of rope. he was completely immobilized, with exception of his head. With My back towards him, I removed My dress, to reveal latex panties and a latex corset, and the entire length of My shiny thigh high boots. With each hand on each breast, I brought Myself within centimeters of his body, hypnotizing him with My scent, My succulent flesh, and My words. I finished dressing, and started walking in circles around him, while he was helpless and vulnerable in My chair. Then things got really hot. I took things up a couple of notches, and we had very intense moments of breath control with the use of multiple plastic bags, duct tape, and My hands and body, the Hitachi wand taped in place, working it's magic on his genitals the entire time. As I used various methods to remove his ability to breath, such as forcing his plastic covered head into My breasts, I applied pressure to the wand with My boot. Slow, deep pitched moans, more frequent moans, gasps for air, the looks of despair and utter vulnerability.  Time went by incredibly quickly, as it does when you are having a scene as delicious as ours.
After being temporarily released from the chair, he was quickly placed on his back and bound to a platform with tightly wrapped chains and leather restraints. Once again, he was completely immobilized with exception of his head. I slipped on My thick latex gloves and smothered his face with My fingers. his finger sucking skills were tested, and every now and then placed one hand over his mouth and the other closing his nose… each segment getting longer and longer, until he was at his limit. The Hitachi was then placed on his genitals once again… Insert another white hot scene here including incessant teasing and denying this completely helpless, spellbound being. I lost track of time, and before I knew it, our time together was over. I did not want the scene to end. At all.
On another note, I have been meeting a TON of X-dressers and M-to-Fs lately.. and I am NOT complaining one bit. My last video shoot consisted of two bisexual T-girls who were Our maids. Biological males begging for cock in pink maids outfits for two latex clad FemDom bitches = hot hot hot. Below is sissy morgan, after her scolding for not sucking enough cock for Our amusement.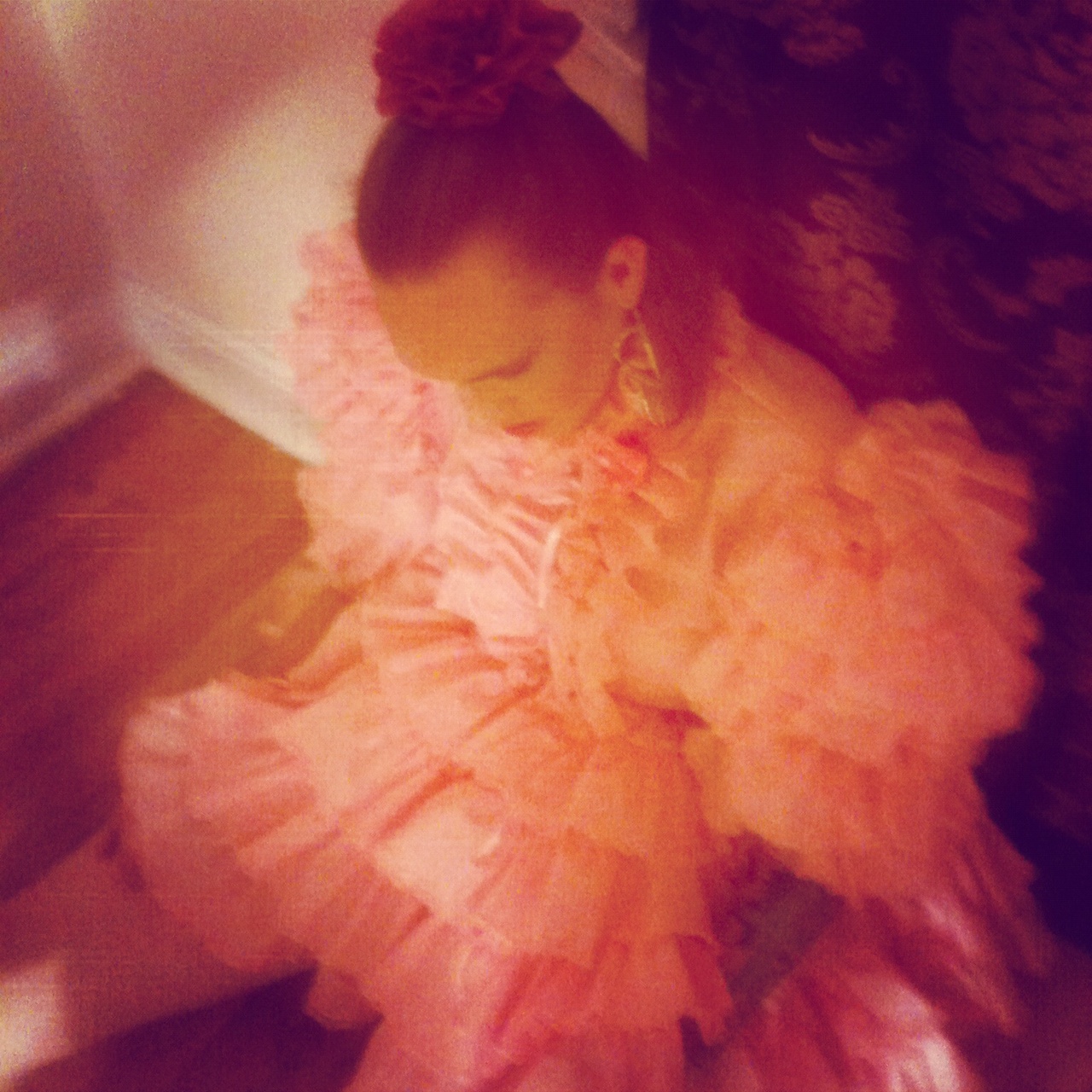 Video will be available shortly on My C4S store.
Ciao.