Current Obsession
Delicious Electro Torture. Electrode pads, and watching muscles twitch. Using butt plugs in interrogation scenes. Manipulating the effect of electrical currents as the urethral sound slides in and out quickly, then very slowly. Watching the anal probe penetrate with deliberate thrusts, turning it up, watching it move faster. Crushing your scrotum between two conductive plates, and just when the pressure becomes too much, sending shocks through your flattened balls to distract you. Let's just call it what it is, My obsession.
It began in 1996 when a Dominatrix used a violet wand on Me during My first visit to a Dungeon. Anticipating the shock as She introduced Me to these brand new sensations was exhilarating. I was fascinated with how it felt on My skin. I was just beginning to explore several areas of lighter BDSM play, so it would be many years before I would be exposed to electrical play on a whole other level – tens units, power boxes, various attachments and insertables of all kinds. Fast forward to now, I cannot get My hands on enough toys!
So which toys have I procured in the last few years to feed My obsession?
One of My personal favorites is the electro ball crusher with electrical strips on the bottom AND top plate. This device allows for heavy duty cbt as it leaves the cock available for urethral penetration, stimulation to the glans and shaft, and/or estim clamps all while the balls are being crushed (for My pleasure) with intense currents flowing from all directions.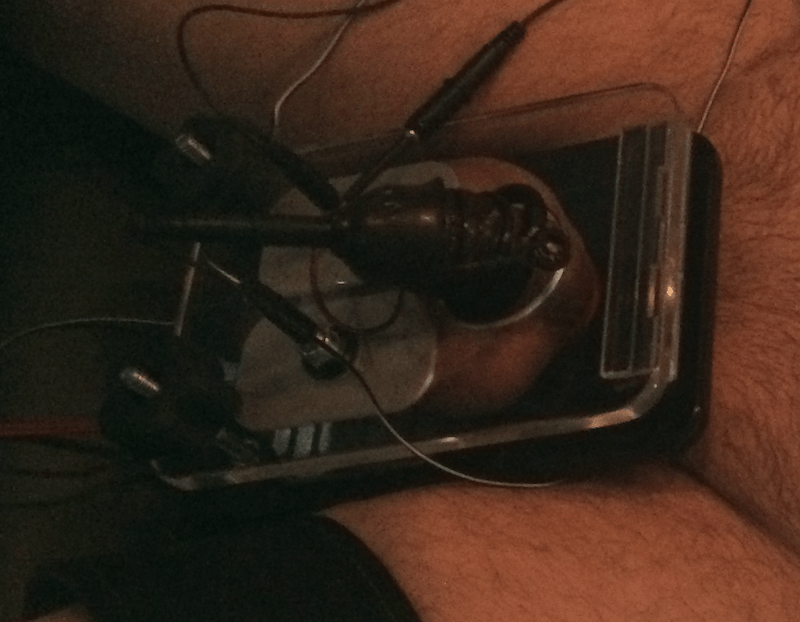 Another popular device that gets a lot of requests is the depth charge butt probe. On the right setting, it causes you to feel as if you are being penetrated as it causes thrusting sensations while stimulating you electrically, directly on your prostate.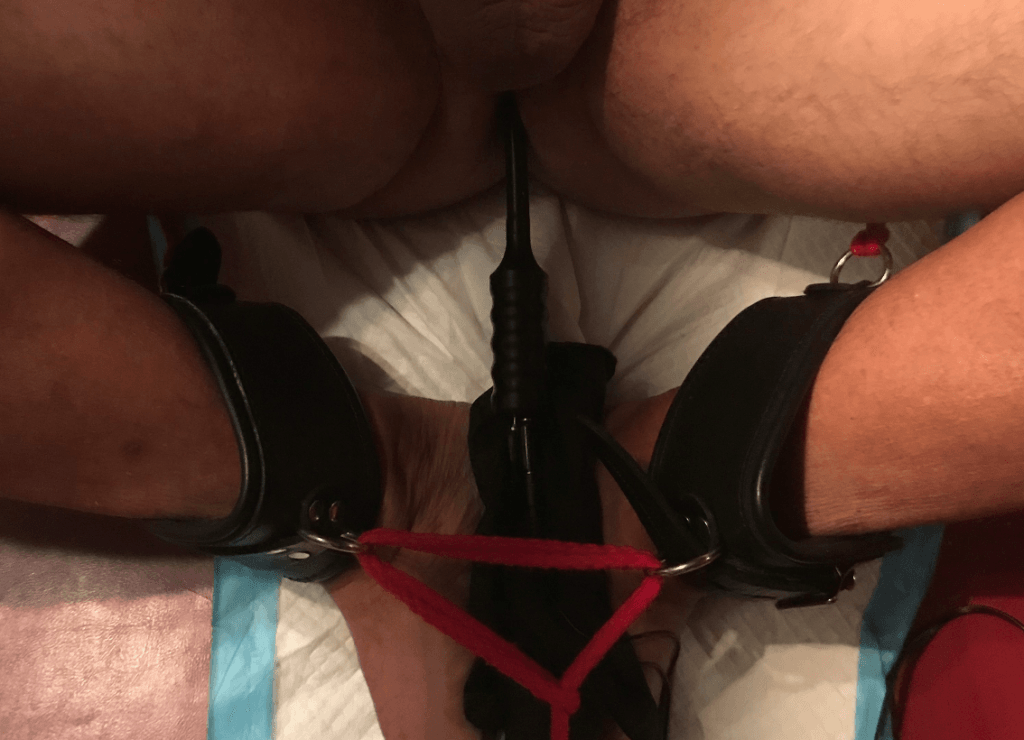 The items below were also purchased and (most) have been enjoyed thoroughly in the last several years:
• ElectraStim Electro Urethra Sound
• ErosTek Cock Cap
• MyStim EStim Vibrator (see pic)
• ElectraStim Electro Sex Stroker / Jack Socket (see pic)
• ElectraStim Exreme Electro Butt Plug (see pic)
• ElectraStim Silicone Noir Sirius Electro Prostate Massager
• EStim Systems Torpedo Butt Plug Small (Length: 5.1″ x Diameter: 1.5″)
• MyStim Electro Cock Cage 2.0 with Urethral Sound (see pic)
• Various Nipple/CBT clamps, parachutes, electrodes of several shapes and sizes
I am in process of researching new toys to add to My collection and have a couple of urethral toys in sight. I admit I have a tendency to go big when it comes to My toys rather than purchasing the one-size-fits-all toys. Do you have a favorite estim toy? Email Me at Iamyourfetish@gmail.com if you own one you absolutely love or have experienced that has blown your mind (or wad). I would like to hear from you, electro-sluts!