Custom Videos from Sadista
So what have I been up to since quarantine regulations began? In addition to filming clips and taking lots of gorgeous photos, I have started filming custom videos for My loyal boys as well as aspiring submissives.
My custom videos cater to the fetish desires clearly specified by you. I will address you by the name you submit, if you choose this option, and discuss in great detail the topic or fetish that interests you most. So far the themes have ranged from full toilet instructions for an aspiring toilet, cbt techniques used to overpower My submissive, techniques for improving your cock-sucking abilities, an introduction by Moi so you may get to know Me better, and how I will transform you into My sissy and make you My bitch. Oh, and My personal favorite of course, CEI. you may also customize your video with a wardrobe request featuring a specific outfit and pair of boots or heels. I suggest you browse My look over My list of interests and this news page for inspiration, if needed.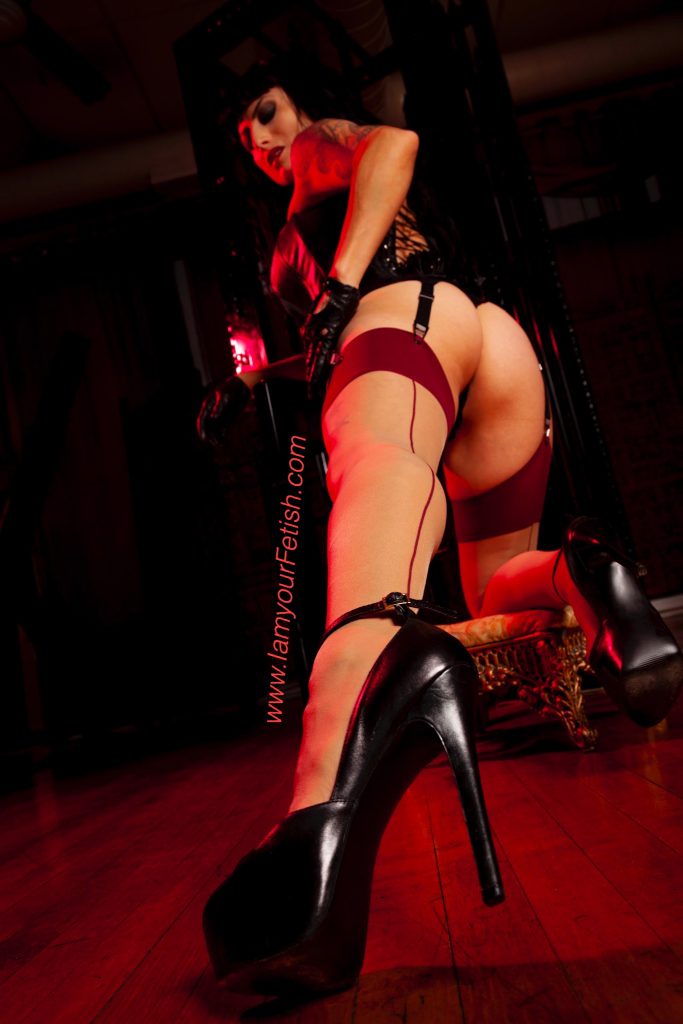 At this time, all videos will only be of Me. Normally, you would have the option to include a male submissive or one of My gorgeous Dominant and/or submissive Female friends I regularly play with.
If you would like to order a custom video, email Me the following information:
• your name and if you would like Me to use it in the video
• the content you wish to see
• wardrobe request, if any
• if you wish for exclusivity (will only be seen by you) – extra cost
• if you wish for rush delivery – extra cost
What you may NOT ask for:
• nudity
• submissive behavior
• to follow a long, detailed script
Custom videos begin at $100. The length of the video clip will determine the tribute amount. The turnaround for custom videos will depend on My workload. I will give be more specific over email. The average wait time is one week to a month.
Now, I am off to pack My bags for My trip to the Dungeon tomorrow to shoot content for My clips4sale store! Sweet dreams, slaves.