Lock Down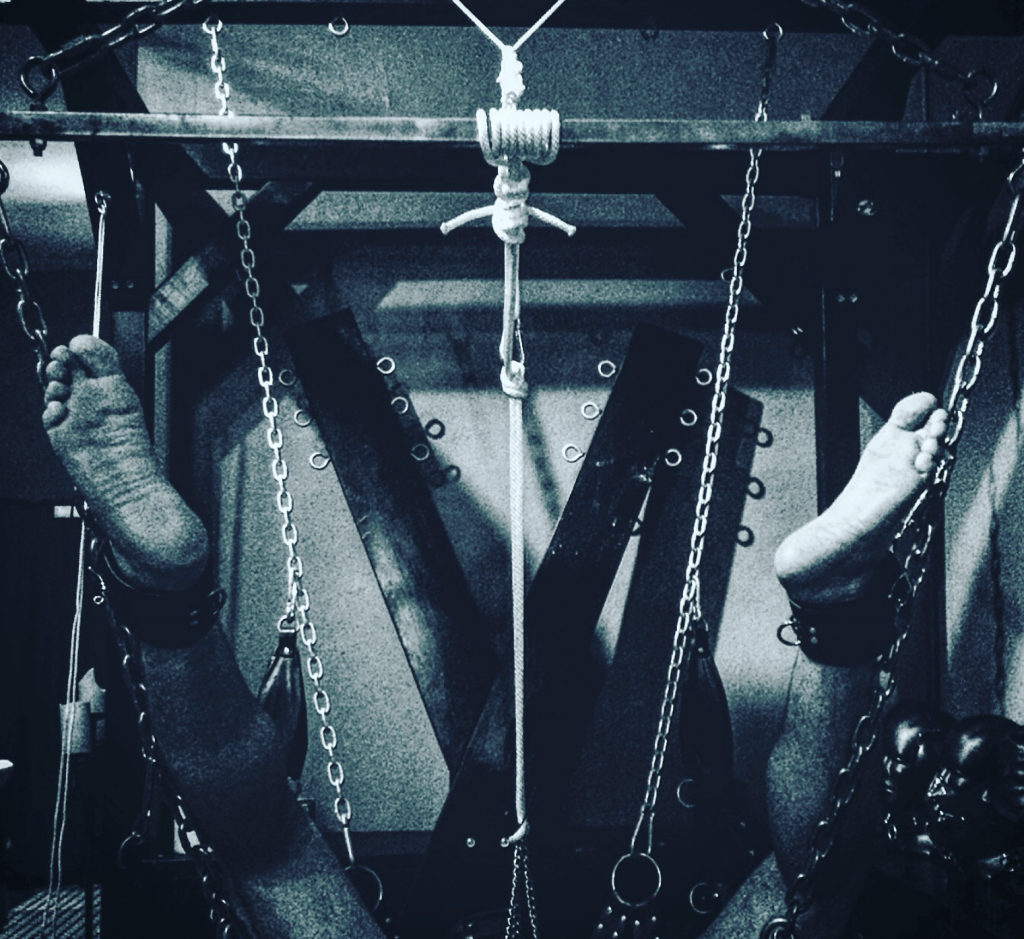 And not the kind of lockdown that comes to mind… the kind you would much rather think about as well. Whether it means locked in a chastity device, and having your sex controlled by Me indefinitely, or locked in an overnight cage until I am ready to use you. Locked in a leather sleep sack and sensory deprivation hood, catheter in place, for an indefinite amount of time. Restrained in heavy bondage, on My bondage bed or leather sling, inescapably, the weight of the chains reminding you will not go anywhere, as I run My fingernails over your skin, over the leather, teasing your exposed flesh…
No, not the fun kind. Such a shame, as I was looking forward to playing after a long six weeks away.
As these days turn into weeks and inevitably months, I encourage you to take even better care of yourselves. Formulate a plan to stay active, eat well. Get some fresh air every now and then! Take the necessary precautions if you absolutely must go out to run errands. If you live in IL, we will be taking shelter-in-place as of tonight. Who knows how long this will last…
The good news is that you can begin or continue to be trained, controlled, and used by Me. I've really only offered certain submissives and loyal slaves these options over the years, especially out-of-towners. But seeing as our world has been flipped upside down and inside out, these options are available to ALL of you now…
VIRTUAL SESSIONS!
This is the next best thing to seeing Me in the flesh. Tease & Denial, JOI mixed with Sadism, CEI (a personal fave!), Golden Showers, Mommy role play, POV worship (body, cock, fetish high heels and boots, leather and latex, gloves), and more. Tribute can be sent via CashApp at $alexsadista and sessions must be scheduled in advance.
AVAILABILITY: Weekends from noon until midnight and weekdays after 7PM.
SEXTPANTHER!
Text domination- task assignments – chastity control. you may be required to send pics of your locked up cock, ass in panties, mouth filled with your own cum. Get naked, assume the proper position, and confess your deepest desires!
LINK: https://www.sextpanther.com/Alexandra-Sadista
AVAILABILITY: Check My Twitter feed for availability. If you wish to chat at a specific time, simply send a request via email with the day and time: Iamyourfetish@gmail.com
Let's stay healthy, let's stay connected. I know you need it.
~Goddess, slave-owner and slave-trainer, Sadist Alexandra Sadista