Detroit! June 7th—9th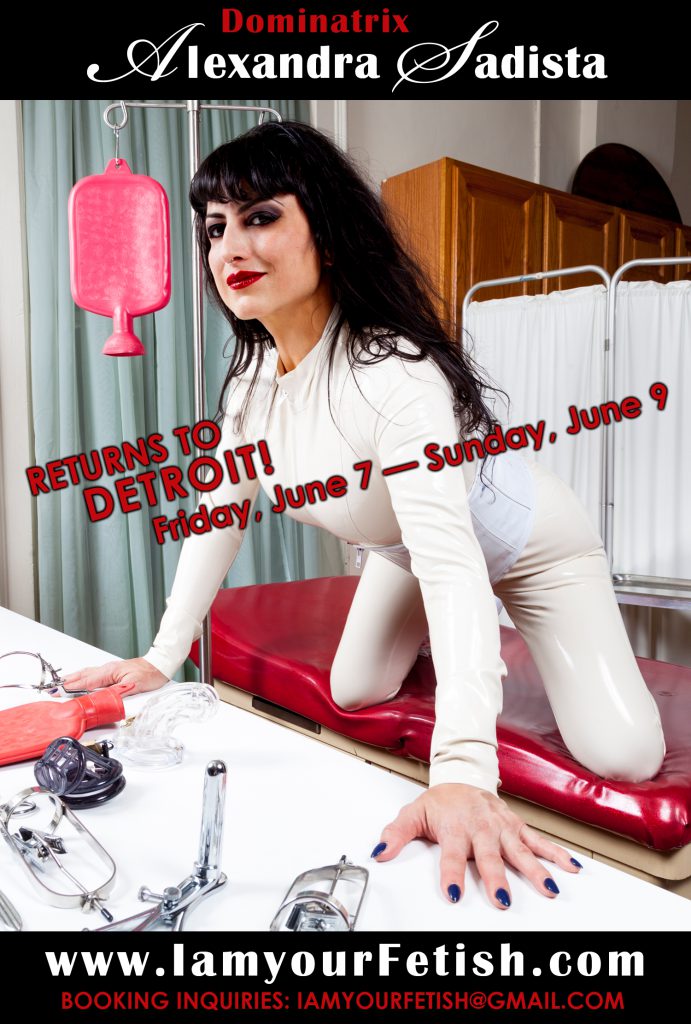 DATES CONFIRMED FOR DETROIT!
Sessions are being booked for Friday evening after 7PM until Sunday 11AM (flexible, could extend until 4PM).  My time is always reserved in advance as booking protocol must be followed. It is quite simple, just read ALl the info and follow ALL the instructions on My website, and let's discuss!
WHY, YES, THAT IS AN ENEMA BAG IN THE PIC!  As many of you know, I am a medical fetishist. This means I do offer enema cleansings, retention, punishments while traveling.  All enema fetish sessions MUST be booked in advance and require at least two hours of play.
SEE YOU SOON, DETROIT!
~Dominatrix Alexandra Sadista