Introduction to Suspension at KitC
I have admired and respected those who are skilled in the art of Shibari for years now. Being a rope bondage enthusiast (on the receiving end),  I envy those that can seamlessly capture a body in their web of rope. On numerous occasions have I been challenged to endure the physical strain, mentally fight temporary discomfort, knowing the result will leave Me hanging in mid-air, with the taut maze of ropes above Me supporting My state of freedom I find while suspending. Finally, I was able to give that gift.
Gray Dancer (of KinkAcademy.com) was amongst the few presenters at Kink in the Caribbean 12. I was instantly drawn to his class, knowing that all levels of experience were welcome, and he would be walking us through a few basic ties that, to My surprise, ended in suspension. The classes were being held on the beach about 15′ from the ocean, another reason I could not pass up the opportunity.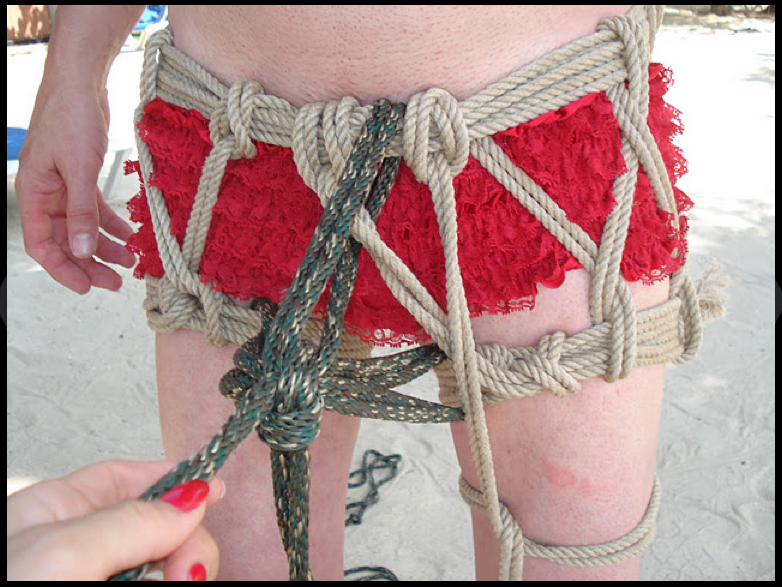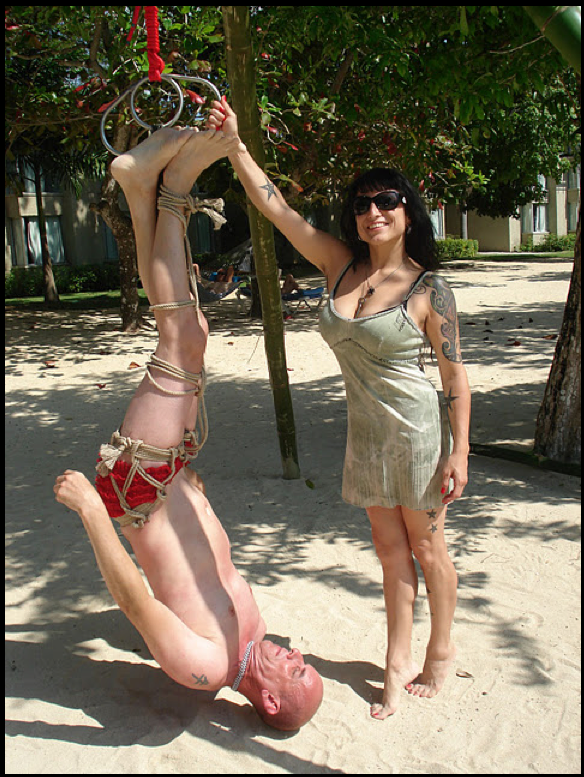 Also presenting was Princess Kali, a friendly, upbeat soul with tons of valuable information to share about Her experiences. Her site www.KinkAcademy.com has a hundreds of video clips for those interested in just about anything kinky and perverted!
I will be writing more about My adventures at KitC 12, DomCon Atlanta, and sharing various naughty details soon…