Chicago, My brief hiatus is almost over. Did you miss Me? Of course you did. And I missed you.
What have I been up to? It seems I always have a few projects going on in the world of FemDom. This time most of My attention was on a very important and personal endeavor, so I decided to take a break from working. I won't go into all the details, but I will let you know what is relevant to you. I will be back in the dungeon seeing new clients again very soon, and I will be seeing My regulars even sooner.  For those of you who I have not met, be forewarned… I have an even lower tolerance for discourteous and lazy email introductions. I will be quick to favor those who are respectful, honest, and articulate about the experience they seek to engage in with Me, and quick to deny and ignore those who fail to acknowledge and follow the booking procedures clearly stated on My website (www.Iamyourfetish.com/contact).
I will be available for sessions Monday through Friday in the evenings only and all day on Saturday and Sunday. If your only availability is in the daytime weekday hours, we can try to work something out provided you are in good standings with Me and can follow My booking instructions to a tee.It is highly encouraged you book with at least 48 hours advance notice. I will no longer offer same-day sessions, no exceptions.
Video shoots will resume in September, and until then you may purchase the clips that are available on My C4S store #50845. If you wish to be in a video shoot, scroll down to My blog entry with the requirements, and follow the instructions.
Travel will resume soon. I will more than likely visit Detroit first, followed by New Orleans in late fall, Madison WI in January, Houston and Austin in February.
Now for the good stuff… I've acquired a few new toys that I wish to add to My scenes of the electrical torture and breath control nature. I've also been away from the dungeon the longest time ever in My 11 years of domination. That said – I am very thirsty. My claws are sharpened. My big black cock is lubed up. My play piercing needle supply has been restocked. I long to hear the crack of My whip and the sting of My cane on your bare flesh, your whimpers and cries and pleas for mercy. I will put your tongue to use as you lick the bottoms of My leather boots clean, maybe I will allow you to kiss the leather or to suck on My heel. I am ready for you, slaves and fetishists and kinksters, to hand over your body and mind to utilize and manipulate in ways you never imagined.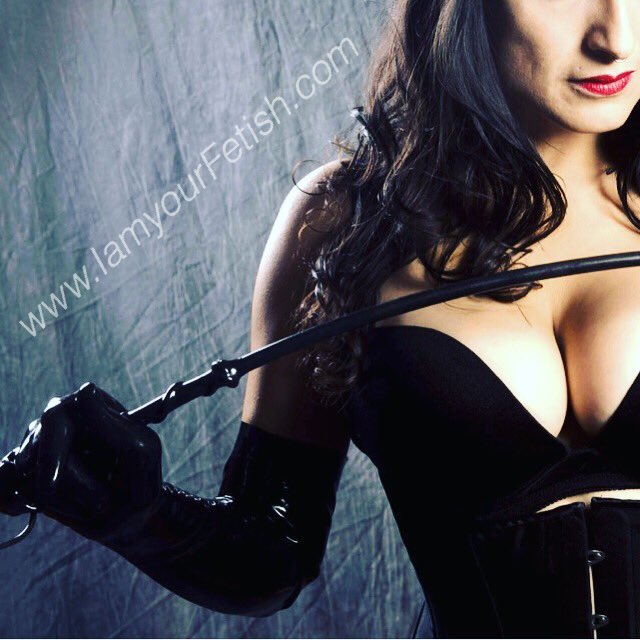 Email Me to inquire about a session with Me starting in late August: Iamyourfetish@gmail.com